Courcera,Marketing in a digital world:4. Price
更新中:Courcera,Marketing in a digital worldの受講メモ.本講座は,イリノイ大学主催のオンライン講座であり,全7講座から成るDigital marketing specializationの一つ.四週かけて,デジタル時代のマーケティング・ミックスについて学ぶ.第四週では,Priceを取り扱い,Pay what you wantやPrice comparison toolsについて学ぶ.
…予定だったが,途中退会してしまった.再入会するかもしれないので,その際は追記する.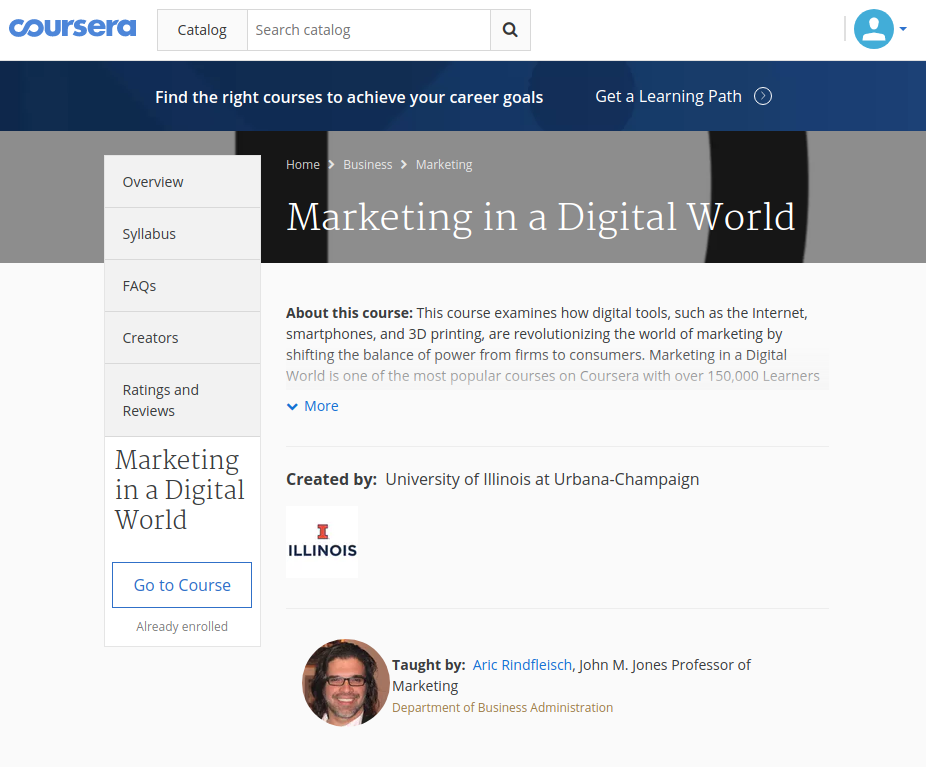 本講座に関する記事:
Module 3 overview
以下は,事前に読む必要がある資料.
Bertini, M., & Koenigsberg, O. (2014). When customers help set price. MIT Sloan Management Review.
Kalb, I. (2013, October 2). Three ways companies decide the price of a product. Business Insider.
Thaler, R. H., & Tucker, W. (2013). Smarter information, smarter consumers. Harvard Business Review, 91(1), 44–54.
Tuttle, B. (2014, November 11). A brief history of 'Pay what you want' businesses. Money.